In an attempt to be a little more healthy and help out the environment in a small way, I implemented a "Meatless Mondays" and, believe it or not, Breaky has agreed to go along with it!
Breaky and I have always been big carnivores. It wasn't a meal, especially to Breaky, if it didn't have some kind of meat or meaty-protein. Thanks to the wonder of Pinterest, I found a multitude of vegetarian dinner ideas that aren't your typical "vegetarian dinner ideas" and aren't just pasta and sauce.
I have found, through numerous diets and doctor's restrictions on what I can and cannot eat, that the Fall season is legitimately the best season to be creative with healthier foods. Sweet potatoes, acorn squash, spaghetti squash, etc...
Thus far we have used a lot of cauliflower, sweet potatoes, bell peppers and zucchini.
DISCLAIMER! None of these are my recipes. They came from Pinterest, and let's be honest, I, as always, modified them in some way or another.
This recipe
is Korean BBQ Style Cauliflower Lettuce Wraps.
I modified it a little bit and used a dash of regular bbq sauce and halfed the amount of soy sauce (mostly because we ran out and it was like, 5:30 at night.
We threw in some vegetable spring rolls we had left over from game night, and BOOM. Success.
This next recipe was additionally a success, once I roasted the peppers long enough. I tried this a month ago, and Breaky was "meh" about it, as the peppers were still too crunchy.
I didn't
really
follow a recipe with this one. Honestly kind of made it up myself.
Basically, roasted the bell peppers for like, 30-45 minutes. Chopped up a head of cauliflower, cut up a bunch of mushrooms, added a dash of breadcrumbs and topped with different kinds of cheeses for each pepper.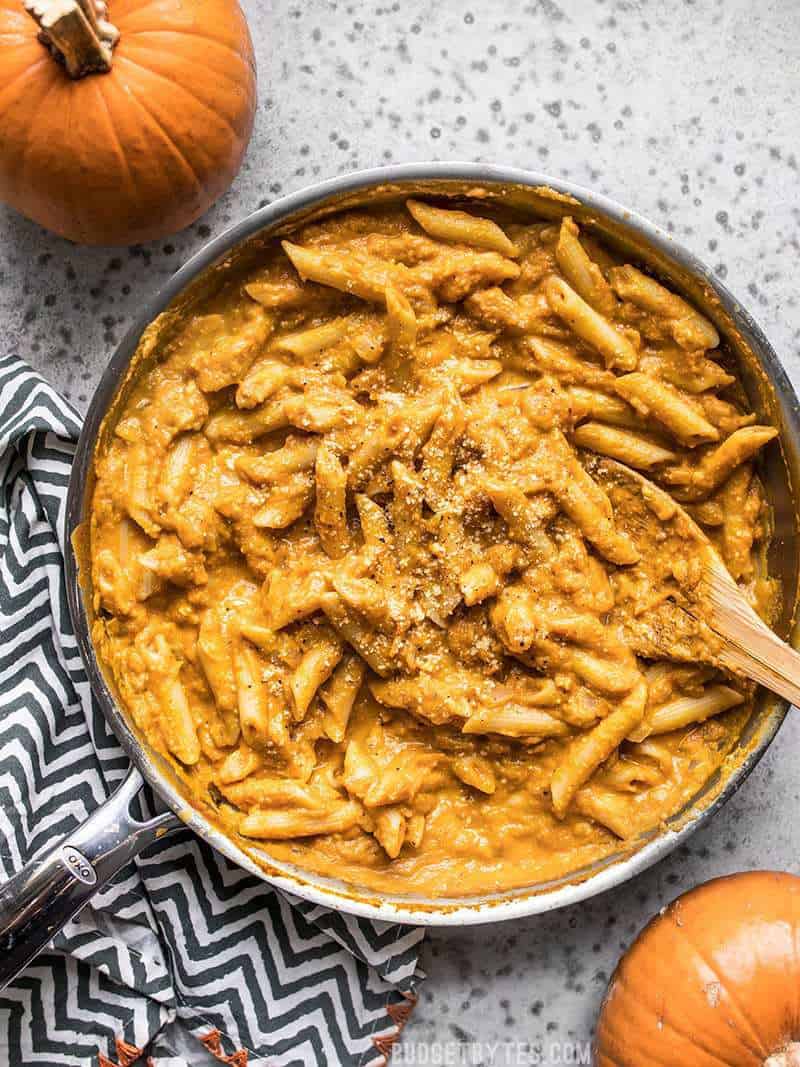 I didn't take a picture of this recipe, so here's the source's picture.
It was a moderate success. Once you added the hot sauce/chili flakes. Since we have a 1.5 year old at home, we don't add the kick to recipes until after we serve ourselves.
We also used a lower-carb pasta from Explore Cuisine.
Which was decent. For this recipe, we used the
Black Bean Spaghetti
, which gave it a black and orange look. Very Halloweeny-festive
For more pinned ideas for Meatless Mondays and for other crafty ideas, take a look at my Pinterest Boards. Feel free to send me ideas!